I'm participating in Should Be Reading's Teaser Tuesday. From Should Be Reading's website, here's how it works -
- Grab your current read
- Open to a random page
- Share two sentences from somewhere on that page
- Avoid spoilers
- Share the title and author too, to that other TT participants can add the book to theur TBR lsits if they like your teasers!
When you're done, follow the button above and head back to Should Be Reading's blog to add your link in the comments.
This week (and probably next week too) I'm reading
Alexandra: The Last Tsarina
by Carolly Erickson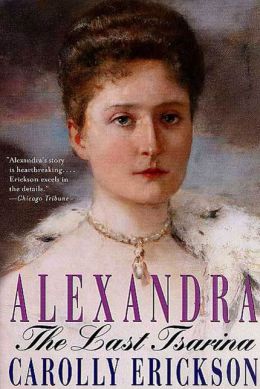 From page 272, here's my two sentences.
"The reception symbolized stability and order. Yet less than forty-eight hours later, it was clear that disorder was in the ascendant, and stability had become and illusion."
Intrigued yet?